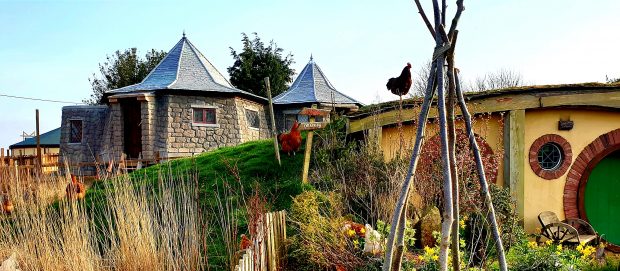 A family farm which provides fantasy film-themed self-catering accommodation has benefited from a £150,000 grant from the Rural Payments Agency (RPA).
Set amongst six acres of countryside in the North York Moors and close to Whitby, the accommodation at North Shire is based on films such as Lord of the Rings, The Hobbit and Harry Potter. The business also caters for weddings and events.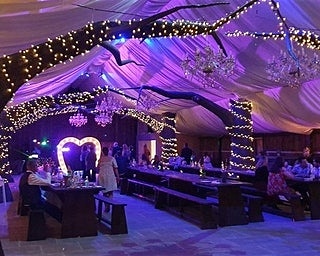 The funding from RPA went towards a £425k project to expand the site by building additional self-catering accommodation and a car park.
The total project is on course to increase the number of employees by nine over three years, and has already created five new jobs in the first year.
We found the team at RPA to be exceptionally friendly and always wanted to help where they could.
Director/Owner Carol Cavendish applied for RPA funding because she wanted to build on the success already achieved at North Shire, and introduce new services to attract more visitors. Some parts of the accommodation is booked two years in advance and Carol wanted to be able to offer more of the same themed accommodation to meet demand.
The project included the 'Green Dragon Café' designed to attract more day visitors and the 'Enchanted Barn' to enable them to host various events, weddings and festivals, as well as create a new car park to accommodate the increase in visitors - expected to increase by 16,000 day visitors and 3,780 overnight visitors over the next three years.
Carol said: "Going global in press and TV all over the world, as well as our business going viral in several countries was a huge deal for us. We have also learnt a great deal and created jobs for local people in an area that certainly needs opportunities. We will also soon have two apprenticeships."