We've had great feedback from our customers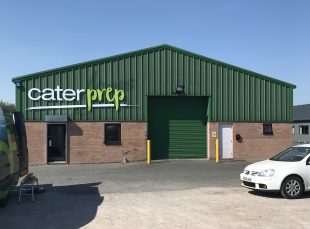 Cumbria-based Caterite Food and Wine service, which supplies fresh produce throughout Cumbria and South West Scotland, was able to significantly grow its prep range and improve quality, as well as offering customers a better service, after receiving grant funding from the Rural Payments Agency (RPA).
Being able to achieve this depended on a new processing site being up and running in a challenging timeframe of just 12 weeks. As Caterite is a seasonal business, there was only this small window of opportunity from confirmation of the grant to getting the building concept completed.
Using funding given through the socio-economic schemes funded by the RPA, Managing Director Lorcan Byrne was able to create a state-of-the-art 5,000 sq ft vegetable and salad processing facility and create ten new local jobs.
And not only did Caterite achieve this within the tight timeframe, but they were also shortlisted for 'Best New Business' at the In-Cumbria Business Awards 2018, receiving the runner-up award.
The grant, which covered around a third of the cost of the project, also enabled Caterite to buy new machinery to create a continuous chilled production line for preparation and packaging. The new process has improved customer service and orders can now be received up to midnight for next day delivery.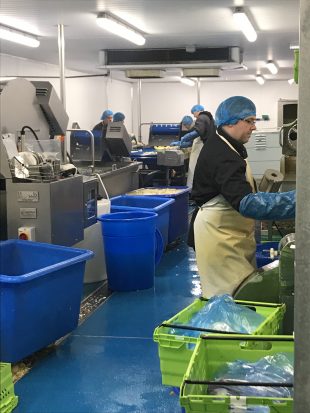 Lorcan said: "We've had great feedback from our customers about the products and services we're now able to offer. Thanks to the grant, the growth of the business has been unprecedented and we've doubled the number of local jobs due to the site becoming a 24-hour operation."
He added that the application process had been thorough but straightforward, and the business had received lots of help from RPA along the way. "In fact, we were so impressed with the project and the process that we applied for (and received) another grant for improvements to our meat processing facility."
We found the application process and working directly with the Rural Payments Agency's Rural Development Team very easy, as well as supportive, and we attended a very beneficial and enjoyable workshop. Overall, the application process and working directly with team members was fantastic.