Planet Knox Ltd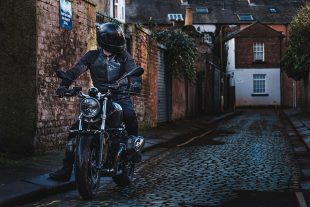 Planet Knox Ltd is the company behind multi-award winning body protection equipment and hand armour, designed for motorcycling and mountain biking, skiing and snowboarding, as well as horse-riding.
Thanks to a LEADER grant from RPA of almost £32,000, the Cumbrian-based company has been able to invest in new equipment and expand the business, taking on three additional skilled sewing machinists and launching new products.
Planet Knox applied for the grant through the RPA LEADER scheme which gives funding to projects to help businesses grow, create jobs and benefit the rural economy.
The £31,776 grant made up 40 per cent of the total cost of the project to improve production capacity at the Cockermouth premises. Operations Director Aaron Travell said: "Thanks to the grant we were able to buy new Computer Aided Design equipment, a spreading machine, Velcro cutting and seam sealing machines, an iron station, and new electricals and lighting.
This greater capacity has improved the quality of our product and enabled us to take advantage of a gap in the market without relocating or increasing outsourcing.
The company started in 1981, moved to the Lake District in 1993 and the brand Knox was launched soon after. Products are designed in house and many are also manufactured in Cockermouth.
Aaron said the grant had been extremely timely for the company as they had identified new market opportunities which they could take advantage of, subject to some modernisation in their production.
He added: "As well as the investment in new equipment and additional mezzanine storage, the CAD software gives us significant savings on raw materials and manufacturing more products in-house has reduced the inefficiencies associated with buying from overseas and cut down on delivery miles."
The equipment bought with the grant support from RPA has enabled Planet Know to manufacture higher quality garments and accessories, giving us access to high end contracts.