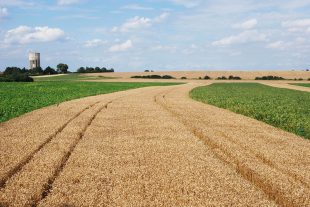 In this blog we'll provide an overview of the Basic Payment Scheme (BPS) launch and the changes that are happening in 2021.
Basic Payment Scheme (BPS) is currently the biggest of the rural payments that provide support to the farming industry. Farmers apply once a year – between March and May – and payments begin in December.
This year, you can apply for BPS 2021 from Thursday 18 March through to midnight on Monday 17 May. This includes Young and New Farmer applications. We would always encourage you to apply as soon as possible to give you enough time. You can still submit an application until midnight on Friday 11 June, but penalties will apply for any submitted after 17 May.
We've listened to your feedback. BPS scheme rules that apply from this year have been simplified and will affect the information you need to give in your application. You can read more information in the BPS rules for 2021 but a quick rundown of the main changes are as follows.
All 3 greening requirements have been removed: crop diversification, Ecological Focus Areas and the greening permanent grassland rules
Removal of cross-border applications: we will process and pay your English entitlements only
We have removed the entitlement expiry usage rules from 2021 onwards
We will accept supporting documents until 11 June without penalties being applied to your application, provided your application was received before midnight on 17 May
You can amend your application up to 11 June, as long as the original was submitted before the 17 May deadline
The force majeure notification period has been extended from 15 days to 8 weeks
As well as BPS, the claim window for customers with existing Countryside Stewardship (CS) and Environmental Stewardship (ES) revenue agreements also opened on 18 March. If this applies to you, we would also encourage you to submit your claim for 2021 payment as soon as you can, ahead of the 17 May deadline.
We recently announced the opening of expressions of interest for the Sustainable Farming Incentive (SFI) pilot. Remember you can take part in the SFI pilot this year, if you meet the eligibility criteria, as well as applying for BPS.
You can read more information about SFI in the Defra blog.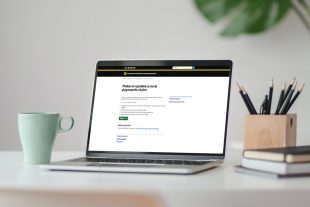 These are our top tips to make the BPS application process as smooth as possible.
Check all personal details in the Rural Payments service now to ensure they are correct and up to date
If you apply online, check the 'Apply less BPS area' screens to make sure that any changes to activated areas have been captured and always generate, save and print a PDF claim summary once you've submitted your claim
And most importantly, apply for BPS 2021 as soon as possible. This gives you and us more time to deal with any problems or issues that may arise and will ultimately avoid any subsequent difficulties with payments
You can also watch Richard Wordsworth, Senior BPS Adviser at the NFU, talk about how to prepare for BPS 2021 applications on the video below.
As always you can contact us if you need help or advice.
Email: ruralpayments@defra.gov.uk
Helpline: 03000 200 301
If you have any questions about BPS or our work, comment below. We are planning further posts about our schemes so please do subscribe to the blog.