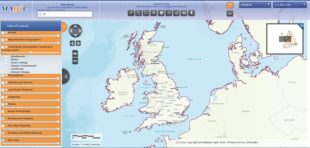 Farmers and land managers thinking of applying for Countryside Stewardship now have new data to help them with their application.
The MAGIC map, which holds data on the natural environment from across government, has just released new data sets on Countryside Stewardship. The data helps applicants identify the priority areas on their land and what part of the scheme they're best placed to apply for.
The interactive map lets applicants see what Countryside Stewardship is targeting in their area – whether their land is a hotbed for protected species, a water quality priority area, or home to particular historic features.
The new data is just one of a number of improvements that have been made to Countryside Stewardship this year. New and improved guidance material has been produced in consultation with industry so it is clearer and better meets applicants' needs. In addition, a new online options checker tool will make it easier for customers to choose the right high-scoring options for their Mid Tier applications.
Guidance on how to use the interactive MAGIC map for Countryside Stewardship is available here.