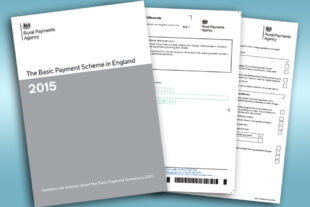 The Rural Payments Agency announced on 19 March that farmers and agents will be offered the use of established forms and processes to complete their claims.
Apart from registering, farmers will not be asked to enter any further data online on the Rural Payments service now. Data that has already been entered onto the service has been saved and will be used.
If you haven't already registered on the Rural Payments service, do so now by going to www.gov.uk/ruralpayments or calling 03000 200 301. You must register to be able to claim.
From today (23 March), there is new guidance on GOV.UK on how to apply for the Basic Payment Scheme, including a Basic Payment Scheme claim form (BP5) and associated guidance note. We're not asking you to complete this form, it's just to help you prepare and see what the form looks like, as during April, we'll send pre-populated BP5 claim forms to all farmers and agents who have registered on the Rural Payment service. All you then need to do before the deadline, if you don't need to make changes, is check the form and confirm to us that it's correct.
If you do need to make any changes to your land or entitlements, you can now download an RLE1 form.
Further information is contained in the RPA's Press Release. We are also contacting all farmers and agents registered on the Rural Payments service to update them.
We'll update other information in the pages on this blog shortly.