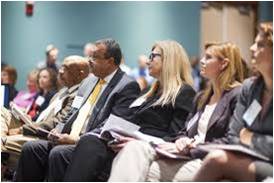 We are inviting agents to register so they can help their clients get ready to claim rural payments in 2015.
If you're an agent (you'll know if you are), read on…
(If you're not we'll have more news early in the New Year)
For some farmers there's lots to do before they can claim rural payments online in 2015 – and we know many choose to use an agent to help.
Over the next few weeks, both firms and individual agents who are already registered with the Rural Payments Agency will be invited to create an account for the new online service.
Click on the link in the email that the RPA will send you and follow the instructions on the screen to 'verify your identity'.  You can do this online or over the phone, details are on the screen on how to do this.
Now you're logged in to Rural Payments.
You will be prompted to check that all your personal and business details are correct. If you have more than one business, check them all.
If you're an agency, you'll want to associate all of your agents with your firm, so that farmers can browse the agency catalogue on the service and find the agents they work with in your firm.  Ask your agents to create their accounts and provide you with their 10-digit customer reference number, which they will receive as part of the process.
Then add them in one at a time, as employees of your agency, to build up your firm.
And that's all there is to it – now you're registered and when your clients create their accounts, they will be able to give you or your agents the permissions needed to act on their behalf.
You can then return to www.gov.uk/ruralpayments to access your account again, and find the business or businesses that you're clients have now empowered you to represent.
We will contact you to let you know when you can start providing us with the information needed to make claims. This will be in the New Year.
Not an agent? You can still register and confirm your details. You won't be able to do too much else just yet, but we will let you know when you can start providing information about your business which will form part of your application. If you use an agent or want to, then you can give them permission to act on your behalf and take care of everything for you. And you can start getting used to the new service -  let us know what you think.
We'll keep everyone up-to-date here on this blog, and you can also follow @ruralpay on Twitter.
If you'd like more information, call the Rural Payments helpline on 03000 200 301 (Monday to Friday, 8.30am to 5pm, except Bank holidays) or post a comment here.