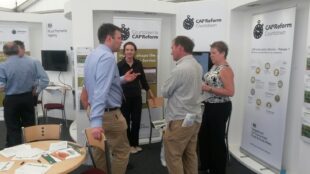 Now that summer is almost over our thoughts are turning to this autumn's shows.
We'll be at all the key shows – plus a number of other events which we'll tell you about later – to spread the word about the new CAP Information Service and the new CAP schemes.
Why not pop by for chat and find out more about CAP Reform and the new online application and payment service for CAP schemes, which we are gradually introducing to customers in the coming months.
We look forward to seeing you at the following events: