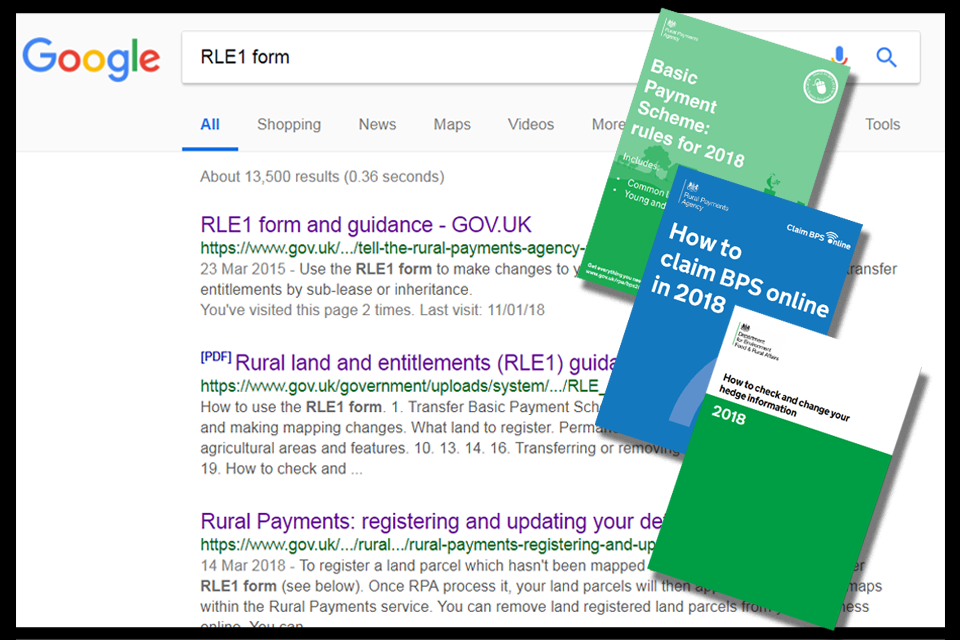 We update our guidance every year, so it's important to read it to find out what's changed, before you submit an application or complete a form. All of the guidance is in one place on GOV.UK, so it's easy to find.
For example, the 'Basic Payment Scheme: rules for 2018', as well as the 'How to claim BPS online in 2018' and the 'How to apply using a paper form in 2018' guides, explain what's new for the current year.
We've found that many people are missing important information that could save them having to complete a form at all because they don't read the guidance first.
It could also mean that people could submit a BPS application without fully understanding the new Greening requirements introduced this year.
Most people search for the RLE1 form online, then start to complete it right away. They only read the guidance if they have a problem.
Reading the guidance before you submit an application or complete a form, will clearly tell you:
what you need to do
how you need to do it
whether you actually need to do something in the first place
If you think you need to change your maps
Following our recent mapping updates, if you want to amend your land maps you may not need to complete an RLE1 form. We do not need an RLE1 form in all cases.
You can find out on GOV.UK what you need to do if you do not agree with the changes. We have recently published guidance covering how to check your digital land maps.
Make sure you take the time to read the guidance first