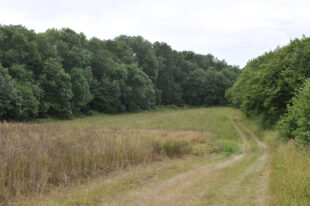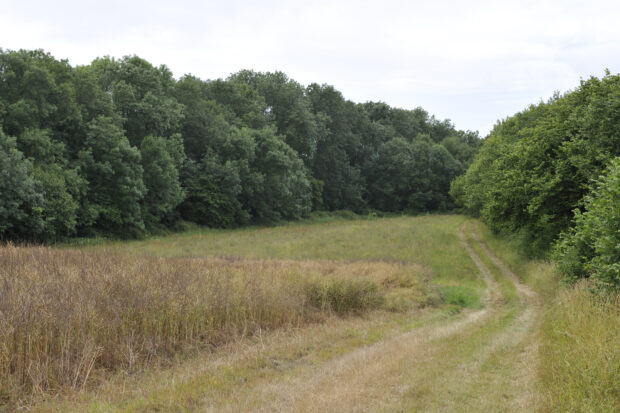 Grant support for Woodland Creation under the Countryside Stewardship scheme opened for applications on 16 February 2016 with important improvements.
Applicants who wish to create new woodland are encouraged to apply for support of up to £6,800 per hectare and yearly woodland creation maintenance support for eligible applicants of £200 per hectare for 10 years. Individual applications will need to deliver against biodiversity and/or water objectives (improving water quality or reducing flood risk).
The first step in the woodland creation application process is to request a map from Natural England. To date more than 50 applicants have requested maps and are in the process of drawing up their applications to submit before the deadline of 31 March 2016.
If you would like to apply for woodland creation support in 2016 but have not yet requested your map, please do so as soon as possible by contacting the Natural England office located nearest your woodland. The contact details for these offices can be found in Annex A of the Woodland Creation 2016 manual.
Please note that if you do not request a map using this service, you will be ineligible to apply for woodland creation in 2016. It is not possible to provide an alternative map using your own GIS software.
Two webinars for potential applicants were held by the Forestry Commission in late February to explain more about the scheme and to give interested applicants a chance to ask questions. The recording and slides can be found here. For more information about woodland creation please speak to your local woodland officer.
Improvements for 2016
The woodland creation offer in 2016 offers the same payment rates as 2015 and, after listening to feedback, the Forestry Commission made some important changes. The offer has been improved in order for applications to be processed more quickly and agreements issued in good time.  Agreements will now be offered within two-year work programmes and provide the flexibility of planting in the 16/17 or 17/18 planting season. Further improvements include:
Starting any required amendments to Environmental Stewardship (ES) agreements earlier.  Some applications for woodland creation in 2015 were found to be on land under an existing ES agreement. This land is ineligible for Countryside Stewardship support and subsequently had to undergo an amendment before agreements could be issued. In 2016 this amendment process can be started earlier in the application process, meaning agreements can be issued earlier.
As we move into the second year of the scheme, the Rural Payments Agency (RPA) has new systems for digitization of land registration and parcel amendments, to support smoother application processing.
Simplified scoring – there are fewer spatial layers to score your proposals against (Higher and Lower – as opposed to Higher, Medium and Lower). The scoring process reflects the objectives of Countryside Stewardship with points available for biodiversity (priority habitats, priority species, woodland bird assemblage), water (quality and flood risk) and 'cross-cutting' (including climate change mitigation, adaptation and partnership working) objectives. The size of the application also affects the points score (a larger area of planting gets a higher score). Further information can be found in the 'how to fill in the capital grants application form'.
A self-calculating and self-populating application form – aiming for simpler form filling.
Five simple steps to apply for woodland creation in 2016
Visit GOV.UK and read the Woodland Creation manual to check eligibility. Download the woodland creation application form and annex (this annex includes the woodland creation plan and scoring form).
Request map(s) from Natural England. If you do not request maps before 24 March 2016 you will be ineligible to apply for woodland creation in 2016. Any overlaps with ES agreements will be highlighted at this time.
Submit your application form, annex and map(s) by email to the Natural England office local to your woodland. This must reach Natural England by 31 March 2016.
A Forestry Commission Woodland Officer will work with you to improve your application including visiting the site and starting consultation and any ES amendment. Complete all edits and sign your final application by 31 May 2016.
Your final application will be submitted to Natural England via your Forestry Commission Woodland Officer and scored against other applications. Agreements will be offered as soon as possible to successful applicants once consultation and any ES amendments have concluded.