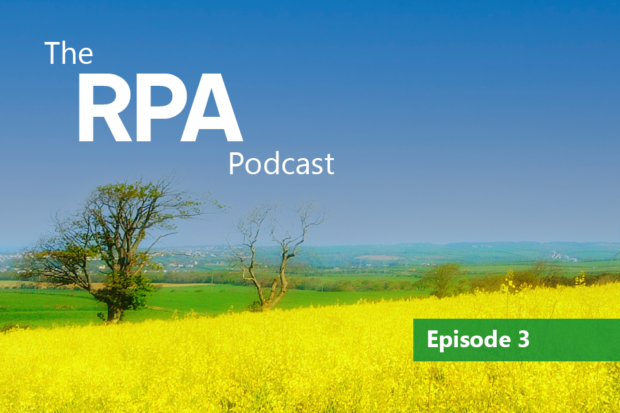 Welcome to the third episode of The RPA Podcast.
In our latest episode, Daneka Rodgers, Senior Business Analyst at the RPA, explains why it's crucial to keep your personal information up to date in the Rural Payments Service and offers some great tips on how to update your details. Daneka also talks us through the importance of 'setting permissions' in the Rural Payments Service, and highlights what this means for your business.
We're in the peak season for agricultural shows, so we also explore the RPA's shows and events schedule with Senior Stakeholder Manager & Shows and Events Lead, Katie Yon. Katie discusses why attending shows is such an important part of the RPA's programme.
Later in the podcast Sandy Kapila, the RPA's Customer Director, provides a roundup of the very latest information and updates for SFI, BPS, the Lump Sum Exit scheme and grants, and answers some of your questions.
You can also read the transcript for this episode.
The RPA Podcast is an opportunity to engage with our customers in a new way, and we encourage you to reach out to us with suggestions of particular topics that you'd like us to cover with our subject experts. You can e-mail us at External.Affairs@rpa.gov.uk.
If you'd like to listen to our first RPA podcast, you can find out more about it in this blog post. You can also listen to the second episode in this blog post.
You can listen to episode 3 of The RPA Podcast on Apple and Spotify or through Buzzsprout.
Follow us on social media for the latest updates and information on the following accounts.
By following and subscribing to our social channels and blog, you'll be able to see the latest updates about important information.