With less than a week to go until the June 15th deadline for submitting BPS forms, the Rural Payments Agency (RPA) has extended the opening hours of its drop-in centres.
With many now opening from as early as 5 or 6am until 10 or 11pm, farmers and agents have more opportunities to submit their BPS forms. On deadline day itself, many of the drop-in centres will remain open until midnight. A list of opening hours for every drop-in centre can be found here.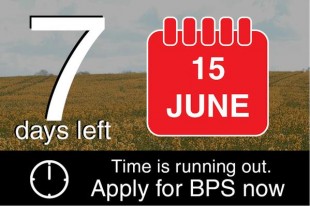 An agent from Neil J Bland who visited the Leeds drop-in centre said: "The service was quick and simple and the team were very helpful. The Leeds centre was extremely easy to get to. I dropped off over 200 forms and had receipts for them all in around four hours."
Visiting a drop-in centre allows you to:
Hand in your BPS form, RLE1 forms and other documents
Obtain a basic check of your forms (to make sure you've included your SBI number and land data, filled in the active farmer section and signed it)
Get a receipt
You don't need an appointment to do this unless you're an agent with five or more claims or need help to register on the Rural Payments system. You can book an appointment by calling the RPA helpline on 03000 200 301. The helpline is open seven days a week from 7am-6pm on weekdays and 8am-4pm on weekends.
Interactive map
You can find out where your nearest drop-in centre is by clicking on this interactive map.