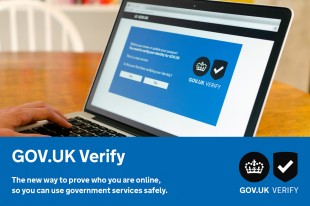 The CAP Information Service is the new application and payment service for CAP schemes.  Customers wanting to apply for the new Basic Payment Scheme will need to be registered on the service.
Before you can log in to the CAP Information Service and apply for CAP schemes, so that we know that it is really you, customers will need to verify their identity on GOV.UK Verify.
GOV.UK Verify is the new way for people to prove who they are when using digital services. It will replace face-to-face and postal methods of verifying people's identity, so the process can be done online..
You will be able to choose who you'd like to verify you from a list of certified companies. Working with certified companies means your information and transactions with government are safer, simpler and faster than any other method.
To prove who you are the company you chose will ask you some questions. You'll need to answer questions about you and your finances so that the company can confirm your identity. The questions are about things that other people won't know about you. Here are some tips to help you prepare:
You'll need to set up some security questions and create a username and password - keep these in a safe place for when you next login.
You need to have an email address and a phone number, this can be a mobile number.
You should use the address shown on the electoral roll as your home address.
Get your information together before you start to register, such as:

 Other residents who live at the same address.
How long you've lived at that address and previous addresses.
When you moved in to your current and previous homes
The postcodes of current and previous addresses.

Don't try to guess the answers to security questions. If you answer wrongly, you won't be able to continue.
If you use your passport as an identity document, this will need to have at least six months of validity left.
If you use your driver's licence, only photocard versions will be accepted, not paper licences.  You'll need the 16 digit licence number.
The certified companies have online guidance to help you register. If you have problems, read their guidance or contact them direct.
Once you've verified your identity, it's fast and simple to use the same company every time you need to access a government service online.
Read more about it on https://identityassurance.blog.gov.uk.
Government Gateway cannot be used to access the new CAP Information Service.