The Common Agricultural Policy (CAP) Delivery Programme's Customer Insight team works with a range of people to show them the new online CAP application and payment service, called CAP Information Service, and get their feedback on how to improve it. Around five sessions with customers and others are held every fortnight.  Last week, the whole team was out and about testing CAP Information Service with farmers in Penzance, agricultural students in Cirencester and Rural Payments Agency people in Newcastle. The team also put in an appearance at the Beef Expo on 22 May in Hexham.
Farm Cornwall generously hosted our visit to Penzance and recruited a number of willing volunteers to take a look at the webpages being designed for the new service, which will allow customers to register and then view, check and update their personal, land and business details ahead of 2015, as well as giving others permission to use the service on their behalf (such as agents). Counted amongst the volunteers were a current SPS Online applicant and someone who is not very familiar with computers. All participants were walked through how the website works and gave us useful feedback that we will use to make improvements.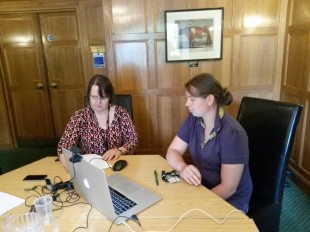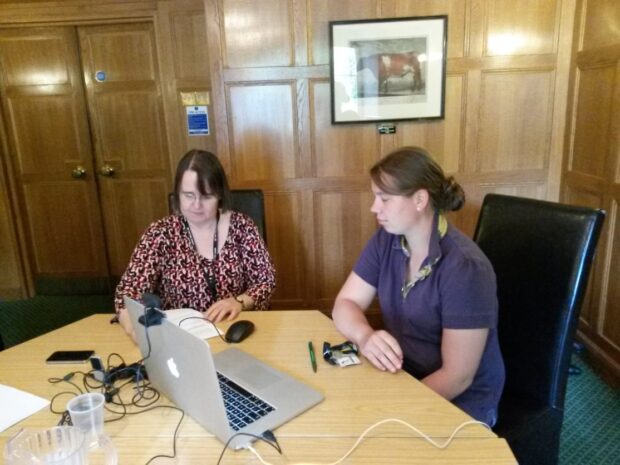 Last week also saw our second visit to the Royal Agricultural College in Cirencester where we were speaking with students as future CAP customers.
The students, who are currently learning about Common Agricultural Policy, took time out of their exam study breaks to look at previews of the new customer registration webpages and give us their views.
Their insight on usability and the on-screen help and guidance for customers has been shared with the Programme.
At the same time as developing the new CAP Information Service for customers, the Programme is also developing the internal systems that people from across all Delivery Bodies – the Rural Payments Agency, Natural England, the Rural Development Programme and the Forestry Commission – will use to manage payments and schemes. Last week, it was the turn of colleagues in the Rural Payment Agency's Newcastle office to take a look at the developing service and to share with us views and suggestions.
On the 18 June, the team will be off to Exeter to interview farmers from the surrounding area, and customer insight sessions are also planned in the coming weeks in Reading and with colleagues from Natural England.