Applicants in England for Basic Payment Scheme (BPS) 2016 will be able to start their online claim from the first week of March, the Rural Payments Agency (RPA) has announced.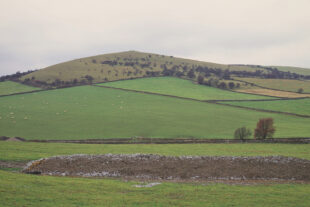 The agency is encouraging farmers and agents who are planning to apply online to start their applications as early as possible, with a view to submitting completed applications from around mid-March.
Mark Grimshaw, Chief Executive of the RPA said:
I want to encourage applicants to claim BPS online in 2016. We have learnt from 2015 and have made changes to the Rural Payments service for 2016.

Lots of farmers and agents have told us they are keen to apply online again but we also understand that some farmers may need a paper option and this will be available for those who need it.
Applicants will be able to view their maps online for the first time and the service has built-in elements that help to check the application.
There are four stages to completing applications. From the first week of March until around the middle of the month, applicants will be able to check the information the RPA holds already and begin to make changes, including transferring land and entitlements.
From around mid-March onwards, applicants can complete their declarations and confirm the information in their application before final submission.
Help will be available for all. There will be on-screen assistance and the option to call the Rural Services helpline on 03000 200 301 if further support is needed.
In March, the RPA will send all registered customers paper guidance about how to apply online.
The application deadline will be midnight on 16 May 2016.
BPS 2015
70,880 farmers (just over 81% of all eligible claims) have received their BPS 2015 payments, bringing the total paid out for the 2015 scheme to £1.11 billion.
Almost all eligible farmers will receive their payments by the end of March with a few thousand of the more complex cases taking slightly longer, as they did under the Single Payment Scheme.
We are working with a number of charitable organisations to support those experiencing difficulty.